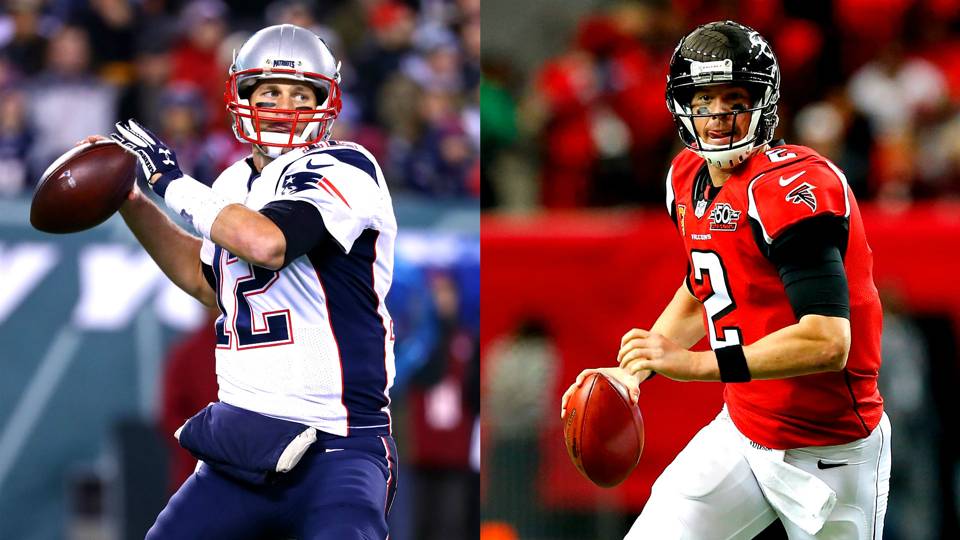 New England Patriots v Atlanta Falcons
Currently staying in Houston

visiting family who live there, I was invited to the next door neighbour's Super Bowl party to celebrate this annual big event which was held in the city of Houston
this year. T
he game is vaguely like English rugby but the rules leave me confused. I'm not really a sporting fan, have sat through an international rugby match at Wembley Stadium, and was none the wiser about what was going on there either. What grabs my attention is the speed, skill and - ahem - the sheer brawn of the players.
But the opportunity to share and experience this big annual event in the company of other Americans was not to be turned down. Hopefully I'd learn a bit more about the game too.
The teams were the New England Patriots (in blue & white shirts) v the Atlanta Falcons (in red). TV screens were on in 3 different rooms in the

house

, the largest in the home cinema room upstairs. It was possible to move around from room to room, chatting to people along the way, and still keep up with the action.
The start was impressive. The Star Spangled Banner was sung powerfully by a man with a great voice. The group of us stood for this - the US national anthem - in front of the home cinema screen, with a drink in one hand and, for those who are American, with right hand on heart. It was very moving - an anthem with passion, like the French Marseillaise. How I wish our English God Save the Queen had a bit more oomph and passion to it.
Then former President George H.W. Bush, accompanied by former First Lady Barbara Bush came into the arena where he tossed the coin prior to kick off. Both George and Barbara are in their nineties and both have recently been in hospital. They are loved and respected by Texans, as they live in Houston and come from an era far removed from the current one, when those holding the role of president had honourable qualities, such as trust and dignity and commanded respect on the world-wide stage.
Against a background of good food

,

drink

, meeting and chatting to people,

the game was played out. There was strong support amongst the ladies present for the Atlanta

F

alcons. They were the underdogs, the New England Patriots having won the Super Bowl before. A

nd u

p to the last minute Atlanta was winning

.

There were a lot of excited supporters jum

p

ing and cheering in front of screens, but their hopes were dashed as there was a draw and the game w

ent into

extra time. The Patriots seized the moment and came through as the winners,

making it probably the best and most exciting Super Bowl ever.
Half time entertainment was by Lady Gaga, who sang six songs

,

perform

ing some spectacular routines

. That I enjoyed rather more than the football! But I was invited to draw the numbers for the sweepstake the men had going on who would win, and I enjoyed the experience of being part of this ve

r

y American event along with the natives

.